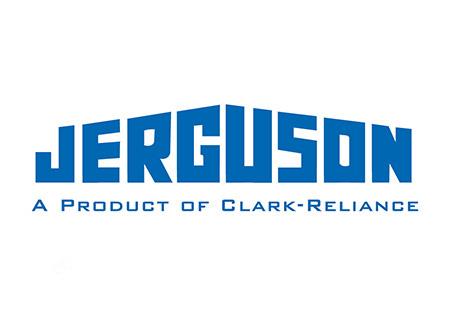 Jerguson® Level Gauge & Valves
Jerguson® Gage and Valve, a leading supplier of level gaging products, offers the world's largest selection of liquid level gage glasses, magnetic level gages, liquid level switches and transmitters. Jerguson® gages and valves have been installed and successfully used on a wide variety of liquid level applications, from basic chemical storage tanks to the most advanced nuclear aircraft carriers.
1. Armored Glass Level Gages
JJerguson® reflex level gages are ideal for clean total level indication applications for refining, petrochemical and general use applications.
Jerguson® transparent level gages are selected for interface level indication, dirty service or any application that requires the use of a shield to protect the glass from corrosion.
---
2. Magnetic Level Gauges & Accessories
Magnetic level gauges may be used for applications where a level gauge glass may be unsafe, an environmental risk or to increase the visibility of the level indication. High pressures, high and low temperatures, toxic and corrosive services can be risky applications for level gauge glasses. Some chemical services can attack the glass material causing breakage or discoloration Liquid-liquid Interfaces can be very difficult to read in a gauge glass. Magnetic level gauges can also be fitted with level switches and transmitters.
---
3. Gage Glass Illuminators & Accessories
To improve the readability of flat glass liquid level gages in poorly lighted areas. Jerguson® Gage Illuminators incorporate the principle of wedge lighting which gives a bright, evenly diffused light, free of glare or blinding areas over the entire length of the gage glass.
---
4. Guided Wave Radar
JERGUSON® is pleased to offer the Model MGWR for the Magnicator II® Level Indicator. The MGWR provides redundant level measurement through the combined use of the reliable Jerguson Magnicator II level gage and an independent Guided Wave Radar level transmitter. The guided wave radar transmitter provides an independent level measurement that is not density dependent, resulting in true redundant technology.
---
5. Tubular Glass Gages & Valves
Jerguson® Gage & Valve offers a complete line of brass, bronze and stainless steel tubular glass gage valves for economical service. The standard straight-through flow design features a durable cast aluminum wheel. Connections of 1/2 or 3/4 inch NPT are available for attaching the valve to the vessel.
Highly durable Pyrex® gage glass is available with outside diameters of 5/8 or 3/4 inch. Visibility lengths vary as required. Guard rods are recommended to protect the glass from damage, and for added safety.
---
6. Gage Valves / Ballcheck Valves
Jerguson® safety ball check valves provide an automatic shut-off for glass level gage products in the event of a glass or gasket failure. Ball check valves are available with integral, union, or bolted bonnet arrangements for application pressures ranging up to 10,000-psi.
---
7. Boiler Water Gage & Valve Assemblies
Jerguson® Boiler Gages and Valves are rugged, high-quality products constructed of the finest materials. They meet A.B.S. and U.S.C.G. regulations and A.S.M.E. Sec. I, code requirements for use on fired pressure vessels. Boiler Water Gage and Valve Assemblies are designed and built for years of dependable operation.
---