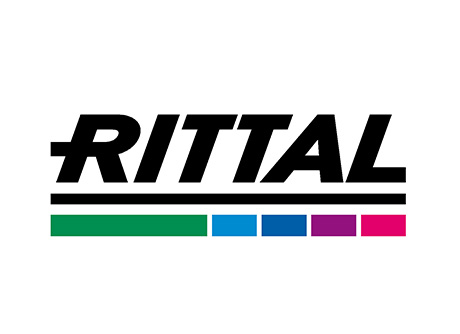 Stainless Steel Enclosures
Be it automation, communications or power supply technology, Rittal offers the correct enclosures and cabinets to suit virtually all requirement profiles in modern industrial technology. Of course, these are also available in stainless steel for extremely high standards of corrosion protection. Cleverly thought-out system platforms in conjunction with an extensive selection of system accessories provide the basis for the outstanding solution diversity of the Rittal stainless steel range.
---
1. Compact enclosures
Enclosure protection channel prevents the ingress of dirt and water when the door is opened. To dismantle the door, the hinge pin is simply pulled out of the compact enclosures AE. Rain canopies for AE offer additional protection.
---
2. Command Panel/support arm system
Two configuration options:
Front panel screw-fastened at the front, recessed front panel installation for a high level of mechanical protection for the top-mounted equipment.
Front panel as rear panel, additional handle strips from plastic approved for use with foodstuffs similar to RAL 5002 (ultramarine blue) available on request.
---
3. Operating station/consoles
3 types of operating station/consoles:-
IW operating station
IW enclosure for tower PC
One-piece consoles AP

---
4. Enclosure systems
3 types of enclosure systems:-
PC enclosure system
Baying systems TS 8
Free-standing enclosures ES 5000