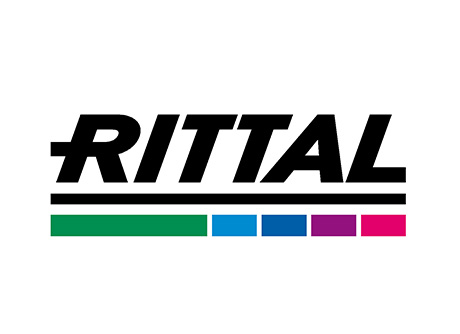 Small Enclosures
This is application-oriented diversity:
6 enclosure types in 4 materials and more than 100 sizes.
With
Fibreglass-reinforced polycarbonate.
Cast aluminium.
Sheet steel with high-quality coating.
Stainless steel.
every aspect of your requirements is met.
It goes without saying that all this is achieved in Rittal"s familiar high quality, and to suit every security requirement.
---
1. Cast aluminium enclosures GA
Some holes tapped for the attachment of support rails, mounting plates or earthing systems. Cover with captive screws.
Wall mounting optionally
below the cover
via wall mounting bracket (available as an accessory)
Hole drilling and assembly of the cable glands available on request.
---
2. E-Box EB
The "E-Box" supplied as standard with mounting plate, 180° hinge and double-bit lock system.
Lock insert exchangeable or prepared for a lead seal with lock cover an accessory.
The highly elastic foamed-in PU seal guarantees perfect sealing. High protection category IP 66 to EN 60 529/09.2000.
---
3. Bus enclosures BG
Door hinged at the bottom or side. Hinges with 180° opening angle, may be unscrewed from the inside.
Viewing window made from Macrolon with recess set flush into the metal.
Bus modules of virtually all makes may be attached via the built-in support rails.
---
4. Polycarbonate enclosures PK
Hinges available as accessories. Cover screw prepared for a lead seal.
Enclosure partially equipped with metric knockouts for faster assembly of cable glands.
---
5. Terminal boxes KL
Cover may be opened and securely locked in a flash, with the new quick-action screw. 3/4 turn instead of thread ensures correct contact pressure of the seal.

Nanoceramic pretreatment, electrophoretic dipcoat priming and powder coating - reliable surface protection thanks to even coating in all the corners and edges.