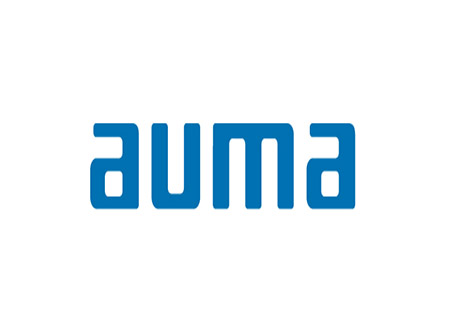 AUMA manufactures a complete range of actuators for use in water treatment plants, wastewater treatment plants, pumping stations, pipelines and related facilities. Actuators manufactured by AUMA are suitable for all types of valves requiring multiturn, quarterturn (part-turn) and linear actuation.
---
Multiturn electric actuators
Suitable for requirements up to 450,000 lb thrust / 23,600 ft lb torque direct mount and 900,000 lb thrust / 60,000 ft lb torque in multiturn actuator / gear combinations.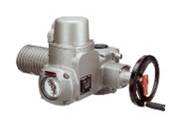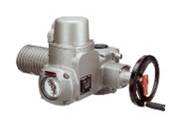 SA Multiturn Actuator
SA / GK Multiturn Actuator
---
Quarterturn electric actuators
Appropriate for applications requiring up to 48,825 lb thrust at strokes up to 19.6 in
Broad range of features
A wide range of operating speeds and closing times.
Versions for both open/close and modulating service.
Enhanced submersion and corrosion protection options to deal with unusual or
adverse environmental conditions.
Double-seal terminal compartment is an option
Conventional actuator version (with limit and torque switches) featuring easy to set end-of-position switches.

Non-intrusive actuators with reliable absolute encoders and microprocessor-based AUMATIC controls.
---
Broad range of features
Actuators with integral controls are provided by means of AUMA's control options - the AUMA Matic and AUMATIC.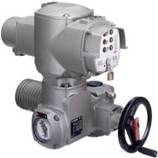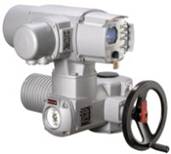 SA with AUMA Matic Controls
SA with AUMATIC Controls
Ability to interface with a wide range of plant control systems using conventional I/O such as discrete inputs or analog signals in addition to fieldbus communications including PROFIBUS, DeviceNet, Modbus and Foundation Fieldbus.
Capability to remote-mount controls on a wall bracket enabling actuator controls to be located at a convenient or more environmentally compatible location.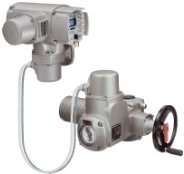 ---
Gearboxes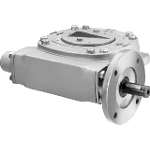 GS Worm Gearboxes
GK Bevel Gearboxes