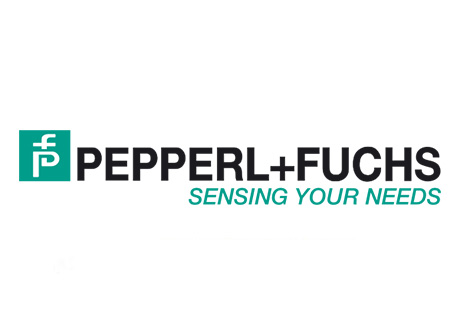 Pepperl+Fuchs is one of the world's largest manufacturers of electronic sensors and the undisputed world market leader for intrinsic safety and explosion protection technology. We've been setting the standard in quality and innovation for the world of factory and process automation for 60 years. No other industrial automation company in the world offers a larger product selection of sensors and interface devices
---
Inductive Sensors
Inductive proximity sensors are the preferred choice for the majority of applications requiring accurate, non-contact detection of metallic objects in machinery or automation equipment. As a pioneer and market leader, Pepperl+Fuchs offers innovative, high quality inductive sensors to meet the needs of the worldwide automation and process control markets. Our experience, flexibility and customer focus continues to allow us to offer custom designed solutions for the most unique and demanding applications.
---
Isolated Barriers
Intrinsic safety barriers are the core of Pepperl+Fuchs' product portfolio. We offer the widest selection of products for protection of electrical signals located in hazardous areas. These intrinsic safety modules combine the energy limiting features of a zener barrier with galvanic isolation. Pepperl+Fuchs offers systems for different applications and mountings.
Pressure Measurement
Absolute and gauge pressure
Continuous measurement and switches of overpressure and absolute pressure in pipes and vessels - also in aggressive liquids, vapours, gases and dusts.
K-system
Our most popular intrinsic safety isolated barriers are the flexible DIN rail mounted K-System modules. The K-System intrinsic safety barriers connect easily with our power rail assembled in the DIN rail. The use of the power rail reduces the wiring by energizing the modules mounted on the DIN rail
---
H-system
The intrinsic safety isolated barriers of the H-System are mounted on termination boards. This innovative product is ideal for applications requiring tight DCS or system integration.
---
E-system
For rack mounted isolated barriers, Pepperl+Fuchs offers a wide range of Eurocards in the E-System. You can choose between 3 variations of Eurocards.
---
CR-system
The isolated safety barriers of the CR-Systems are mounted on the DIN-Rail. For new installations we recommend to use our K-System isolated barriers
---
We-system
The WE-System isolated switch amplifiers provide power to NAMUR proximity sensors or dry contacts located in hazardous environments. The units can be installed onto a DIN-Rail or by mounting them with screws through holes in the base. For new installations we recommend to use our K-System isolated barriers.
---
Zener barriers
Zener barriers provide cost saving Ex-protection for various applications in process automation systems. The amount of energy transferred to the hazardous location is limited to a safe level incapable of igniting the explosive atmosphere. Pepperl+Fuchs offers a wide product portfolio of housing and connection styles, which include DIN rail, termination board mounted, and accessories for each application.
---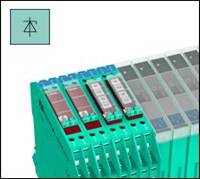 Zener barriers have to be connected to an IS ground.
The IS grounding can be realized several ways:

Isolated from the DIN- Rail
Via an isolated DIN-Rail
Via DIN-Rail


Field replaceable fuses provide a convenient means of disconnecting or open-circuiting the instrument loop without interfering with the wiring, making commissioning and maintenance operations much easier.
Z-system
The zener barriers of the Z-System are DIN-Rail mountable. Utilizing the DIN rail, the IS grounding is made possible without additional wiring efforts.
---
SB-system
This system consists of single SB-terminal bases or multi-sockets (SB-termination board) where the zener barriers (SB-barriers) are plugged in. The complete system is mounted on a 35mm DIN Rail.