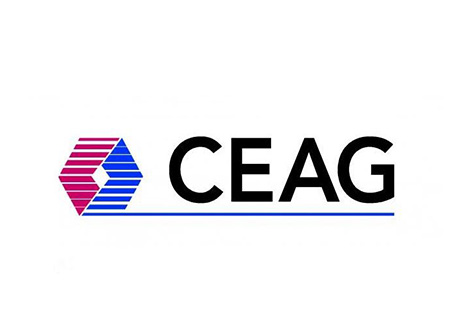 We provide a comprehensive range of explosion-protected electrical equipment, including fluorescent light fittings, emergency lighting, switches, terminal boxes, control stations, portable Lamps, connectors and plugs.
---
Portable Ex-Lamps
Explosion-protected torch-, Lamps and seachlights for use in zone 0, 1, 21 and 22 hazadous areas as well as operation conform to ADR-guideline (94/55/EC).
More Details...
---
Ex-Fluorescent Light Fittings
Ex fluorescent light fittings can be used all over the world and are suited for lighting applications in hazardous areas where special requirements apply, e.g. offshore platforms in the North Sea or refineries in the Middle East. The different light fitting families allow their optimum use in various environments.
More Details...
---
Ex-Emergency Light and Signal Luminaires
Escape sign luminaires can be adapted to suit the requirements of our customers and can be used for central or local emergency lighting systems in hazardous areas. Robust polycarbonate and aluminium enclosures, an energy-saving LED technology and a high degree of protections are the special characteristics of these luminaires.
More Details...
---
Ex-Ceiling, Pendant Lights and Floodlights
Ex-Ceiling, pendant lights and floodlights are designed for the use of metal-halide lamps or high pressure sodium lamps which enables together with optimized reflectors a high efficient illumination. Easy installation and maintenance procedures results smaller operating costs of our luminaires.
More Details...
---
Ex-Plugs and Sockets
Plugs and receptacles acc. to IEC 60309 from 10A up to 125A. eXLink: easy-to-use 'hot swap' disconnect for electrical apparatus.
More Details...
---
Ex-Junction Boxes
Our terminal boxes are available made of moulded plastic, light alloy or stainless steel. We offer junction boxes in moulded plastic and light alloy versions.
More Details...
---
Ex-Switch
Ex-protected installation units and Ex-protected installation material offers a great variety of industrial applications for nearly every request the best sollution.
More Details...
---
Ex-Control Units and Control Stations
At the heart of every electrical system is the control station. Even under the most adverse conditions, CEAG's control stations can be used and operated reliably.
More Details...
---
Ex-Safety Switches
Safety switches are used to reliably isolate the power supply on electrical installations and apparatus during maintenance, cleaning and repair work.
More Details...
---
Ex-Transformer
The XDT dry-type, resin-encapsulated transformers provide safe and efficient electric power distribution in extreme harsh and hazardous locations.
More Details...
---