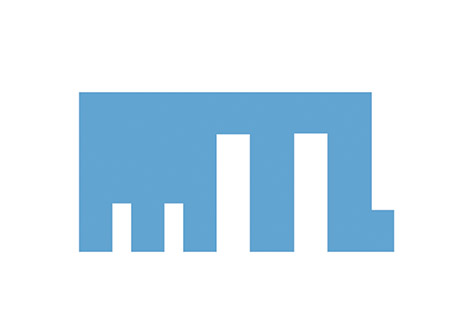 The MTL Instruments Group is a division of Cooper Crouse-Hinds, which is one of eight divisions within Cooper Industries' powerhouse. Cooper Industries, Ltd. (NYSE: CBE) is a global manufacturer with 2008 revenues of $6.5 billion, approximately 88 percent of which are from electrical products. In 2008, 61 percent of total sales were to customers in the industrial and utility end-markets and 37 percent of total sales were to customers outside the United States. Cooper, which has manufacturing facilities in 23 countries as of 2008, is incorporated in Bermuda with administrative headquarters in Houston, TX. The MTL Instruments Group, headquartered in Luton, England, is recognised as a world leader in the development and supply of intrinsic safety explosion protection devices; fieldbus and industrial networks; lightning and surge protection and gas analysis equipment. Many of the worlds safety-critical processes are monitored, controlled or protected by MTL products and the Group is distinguished by its global network of sales and support centres and by its acknowledged position as thought leader in this high technology marketplace.
---
MTL5500 Series
The MTL5500 Series modules are versatile yet simple to apply; use the latest technology and yet are well proven.
These contrasting attributes stem from the progression of MTL's expertise in the design and manufacture of isolators
for intrinsic safety and the application of innovative technology to achieve the required separation and segregation
of the circuits.
The MTL5500 (DIN-rail mounting) and MTL4500 (backplane mounting) isolators share a common design, differing only in

Compact modular design with DIN rail mounting
High packing density
Single and multi-channel I/O modules
3-port isolation with low power dissipation
Compatible with MTL5000


---
MTL SD Series
The SD Series is a range of surge protection devices combining unparalleled packing densities, application versatility, proven reliable hybrid circuitry, simple installation and optional 'loop disconnect' facilities – features which make the series the ultimate surge protection solution for process equipment, I/O systems and communications networks. The exceptionally high packing densities are the consequence of an ultra slim 'footprint' for individual modules which can thus 'double-up' as feedback terminals. Each module provides full hybrid surge protection for 2 and 3 wire loop protection.

SDX

SDX units, available in 7V, 16V, 32V and 55V versions (SD07X, SD16X, SD32X and SD55X respectively) are suitable for a wide range of applications including THCs, 4-20mA loops, shut-down systems and fire and gas detectors.

SD

In addition to the many beneficial features offered by SDX devices, the SD variants fuse/disconnect package provides both fused protection against fault currents and a convenient method of isolating field circuitry from protected circuitry without needing additional disconnect terminals. Also provided is a third connection on the field and safe side of the protector in order to terminate screens safely to earth.

SDR

The SDR Series has been specially designed to meet the requirements for high speed data links with an extremely high bandwidth. SDR units are available in a range of voltage variants enabling a wide range of communication systems to be protected e.g. RS232, RS422, RS485, Bus powered systems etc. These devices are classed as simple apparatus and can therefore be used in hazardous areas without affecting the certification of the circuit. SD32T3, SDRTD, SDR3

This series of SD surge protectors offer excellent levels of protection over all three wires in conjunction with minimal footprint requirements. This is the most compact 3-wire surge protector on the market.
SD32T3 is a three terminal SPD for 3-wire transmitters or sensors
SDRTD is designed specifically for Resistance Temperature Detectors
SDR3 is a three terminal SPD for high bandwidth applications