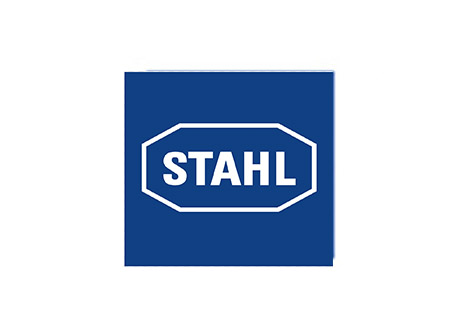 As a leading supplier of products, systems and services for explosion protection, R. STAHL offers several decades of experience. Wherever there are explosive gas-air mixtures or dusts, our products prevent explosions. With the highest degree of reliability and quality we ensure the safety of persons, the environment and technology. As a traditional company with more than 80 years' experience in explosion protection, R. STAHL covers all ignition protection classes for the explosion protection of electrical equipment or systems. We are always in a position to design and implement the optimum solution. Our broad product range allows explosion protection ranging from a connection box to a fieldbus system. International certifications, approvals and patents underline our competence and allow our products and systems to be used worldwide.
Safety Barriers - Overview
Safety barriers are used to connect intrinsically safe circuits with non-intrinsically safe circuits. Their purpose is to protect circuits installed in explosive risk areas. R. STAHL safety barriers are characterised by ease of technical use. The large product range and wide scope of different combinations offer you a large field of applications.


ISpac isolators – the perfect system
ISpac isolators offer the full and complete range of all functions that you require for your tasks in the process industry. Regardless of whether you need to interwork sensors, transmitters and actuators of any type via switching amplifiers and transmitters through to trip amplifiers, ISpac provides you with the right solution without exception. For all needs and standard applications you may find a single and dual channel module. The individual module is only 17.6 mm wide, regardless of the number of channels, and is one of the world's most compact isolators with a theoretical spacing of 8.8 mm per channel. Say goodbye to compromises: no functions are lost owing to the higher packing density on two-channel devices.
Highlights
1- For all functions dual channel modules available
2- Line fault detection and 3-way-signalisation of faults in the field circuit
3- Unique system for power supply via the DIN rail - the pac-Bus
4- Enabled for SIL applications up to SIL 3
5- Complete system for HART signals


The SITRANS P500 has been developed to meet the highest expectations for measuring accuracy, ruggedness, and user-friendliness, and it merges seamlessly into the SITRANS P family. With the SITRANS P500, you can expect pressure measurement at the highest level.
---
R.STAHL system solutions - Oil & Gas Industry
Heat, storms and hail - these are the tough conditions of oil and gas exploration andproduction. This is why these companies rely on the high-quality technology of reliable partners. R. STAHLoffers first class technology which reliably protects personnel and equipment, be it under desert or ice conditions. The available expert knowledge allows us to come up with suitable solutions even for the most difficult scenarios. Whether it is the exploration, production, transport or storage of oil or gas, or processing in refineries, our products ensure safety everywhere.
---
Chemical Industry
To streamline their international organisations and to reduce costs, chemical companies are looking to employ uniform standards worldwide for the technical equipment of their chemical plants. This is a major reason for collaborating with R.STAHL. Our product and service programme is certified worldwide and we offer fast, trouble-free delivery and customer service - wherever in the world our customers locate and operate their plants.
---